Sweet2Save may earn a small commission via affiliate links in this post.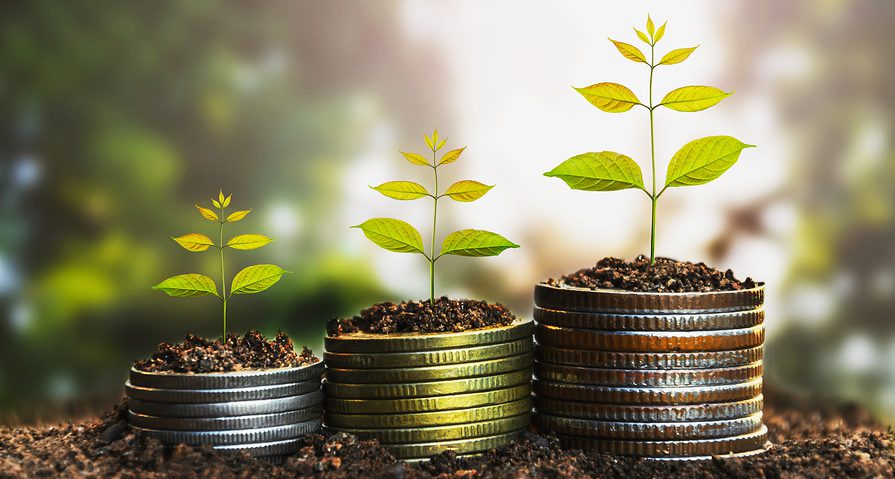 Did you know that going green and saving money can go hand-in-hand? There are many things that you can do to simplify your life, reduce your environmental footprint, and save your family time and money in the process! With a busy, active family life with 4 kids, our goal this year has been to simplify. Through this process, going green and saving money while doing so has just happened naturally. Here are some tips that we have picked up along our journey…
1. Cook at Home
When you cook at home, you have more control over what you eat, along with saving you money… not to mention saving money on the gas from driving to the restaurant. In addition, stock your pantry with whole, natural, and healthy foods, and try to avoid processed or packaged foods when you can. The chemicals and additives in these foods are not only unhealthy for you, but the excess packaging and manufacturing processes are not ideal for the environment either.
2. Start a Garden
You can literally "go green" by cultivating your own green thumb! A backyard garden can be educational, fun, and save you money. Plus, it's nutritious to boot… Fresh vegetables not only taste better, but they're better for you.
3. Clean Organically
Did you know that natural cleaning products are less toxic, better for the environment and your health, and are also less expensive? That's a whole lot of benefits wrapped up into this cool tidbit! Just about anything can be cleaned with vinegar, baking soda, water and natural soaps. Your house will smell better, you will breathe easier, and your pocketbook will thank you, as well!
4. Buy a Better Bulb
We have switched most of our lights to use CFL (Compact Fluorescent Lightbulbs), which actually use 75% less energy and last 10 times longer than standard incandescent lightbulbs. Did you know that you not only use less energy, but you also save an average of $30 in energy costs over the lifetime of the lightbulb? That's a great impact on both the environment and your wallet.
5. Give Up Paper Products
Paper and plastic products are not only expensive, but they're not the best choice for the environment. One tip is to have 1 glass or jug for each member of your family and use the same one throughout the day. I keep a jug for each child on the kitchen counter, and they just refill it with water all day long. Less product waste + less cost!
6. Invest in Reusable Grocery Bags
Try switching to reusable bags for grocery and retail stores. In this case, going green is more convenient, as well, because you can fit more groceries in each bag. Some stores, such as Target, even offer a discount if you use your own bags! If you forget your bags when you head out to shop, remember to use the plastic bags again before discarding them… they're great for using as a liner in your bathroom or laundry room waste baskets.
7. Make Recycling Easy
Have a designated area to place paper, plastic, and aluminum for recycling. Clear a space and make it convenient and easy to use. Enlist your children's help to stick with your process and you'll foster a sense of responsibility and help our environment at the same time.
8. Simplify and De-Clutter
Not only will you gain more peace and organization from de-cluttering, but you can also make money. Selling your unwanted clutter on eBay or holding a garage sale can earn you extra money while putting you on the right step to simplifying and avoiding unnecessary purchases by being more organized. You're also helping the environment by encouraging re-use of your items… so this means less new purchases (and less waste) by others as well as yourself!
We have found that simplicity = peacefulness = clarify of thought. When we think more clearly, we have time to focus on our family, improving our quality of life, and "going green" just happens more naturally. Start small, implement little and incremental changes in your life and routines, and soon you'll be making a much bigger impact than you realize!


About Sweet2Save
Sweet2Save
is written by Valerie Reed, a married mom of 4, along with her oldest daughter, Kristen. As a career-oriented professional, mom, and entrepreneur, Valerie enjoys sharing the sweetest deals everyday, to pass along the savings from her family to yours!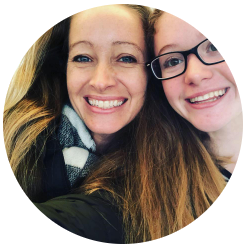 We do all of the hard work for you, putting together the best deals all in one place. Sweet2Save is completely free, and we love helping families save!