Sweet2Save may earn a small commission via affiliate links in this post.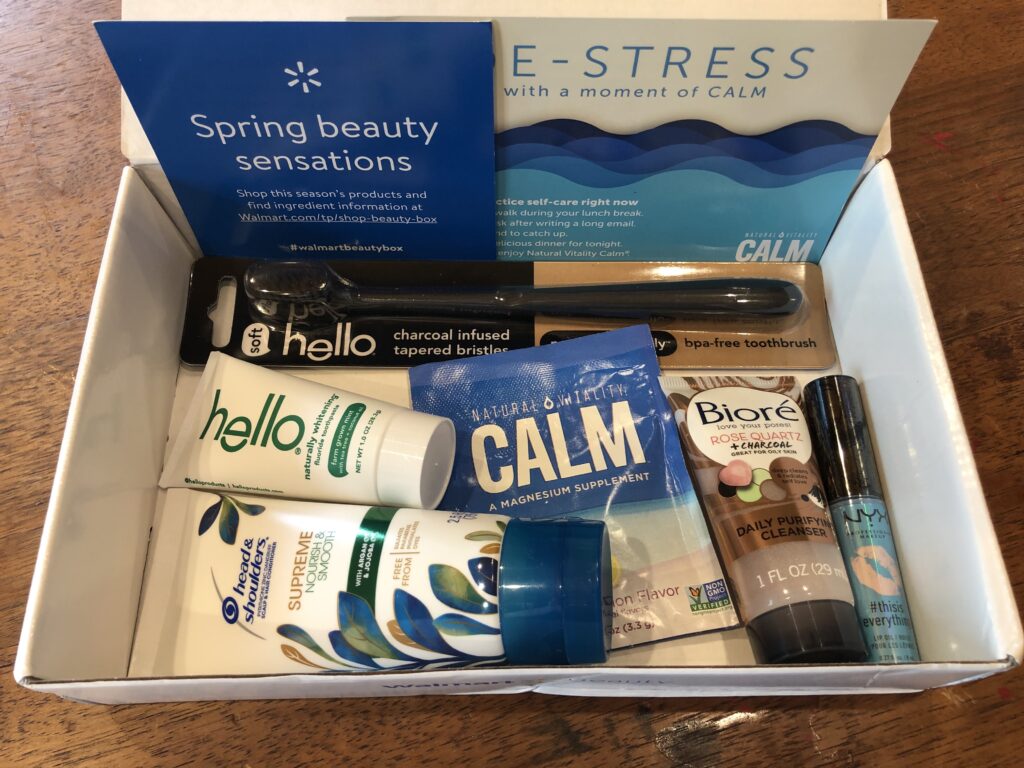 We just received our FREE Spring Beauty Box from Walmart! We can't wait to try out everything! This deal is still available if you want to snag it.
Walmart is still offering up their Spring Beauty Box right now, and you only pay $5 for shipping. 
In your Walmart Beauty Box, you'll find beauty samples and tips on products sold at Walmart. Sign up, get a new box for every season, only pay for shipping which is always a flat $5 fee!