Sweet2Save may earn a small commission via affiliate links in this post.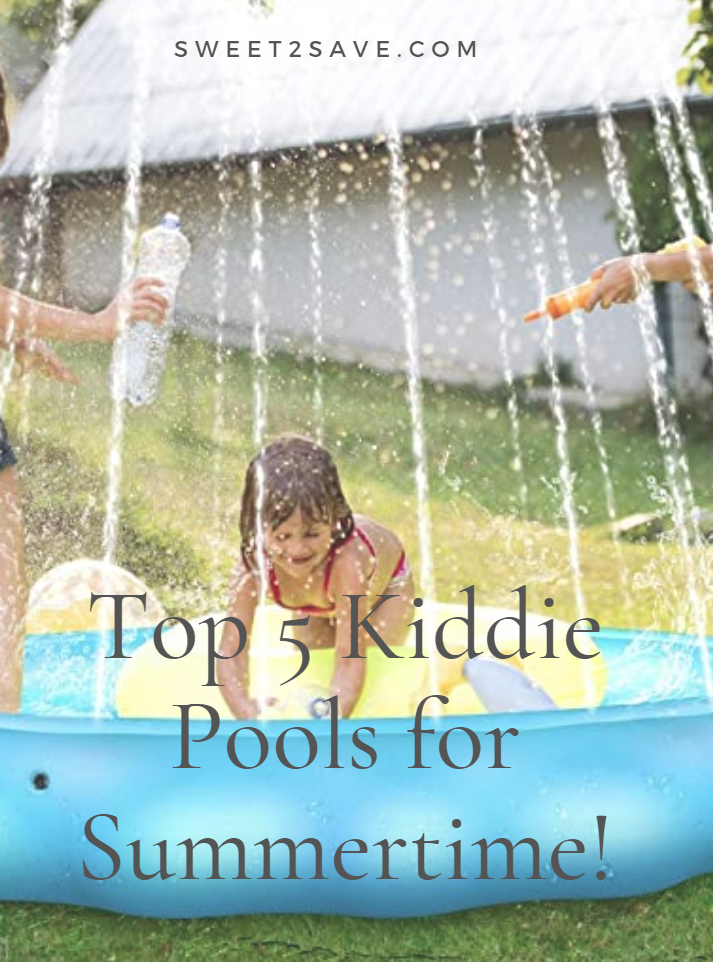 We checked out all of the kiddie pools and baby pools that are currently available on Amazon, and here are our top 5 picks! These all look super-fun and have great reviews!
#1. Sable Inflatable Pool 92″ x 56″ x 20″ for $129.99
Safe & durable: Made with Phthalate and lead free, which is 60% thicker than most in the market, reducing the risk of punctures and ensuring a long service life.
Family-size pool: recommend up to 2 adults plus 3 kids to a enjoy splashing pool party in the backyard.
Long waiting be gone: inflate in 3-4 minute by electric pump (not included), 2 water valves double the drainage speed.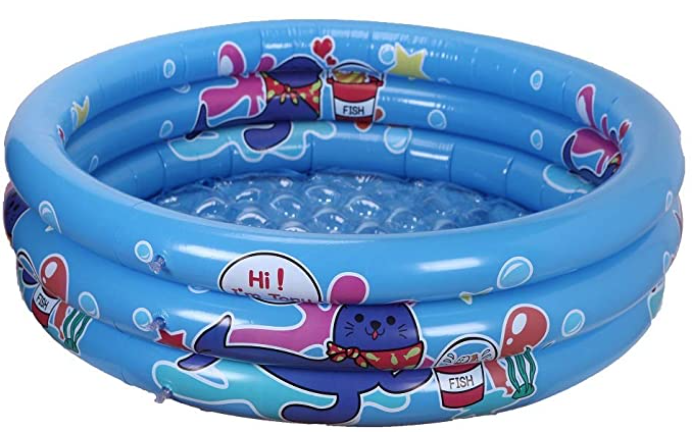 #2 Big Summer 3 Rings Kiddie Pool 47″ x 16″ for $29.99 + FREE Shipping! Comes in blue or pink.
Kids can beat the heat and splash around in the 3 rings inflatable pool.
Dual Inflatable crystal layer bottom, soft and full security.
Functions: kid pool float, baby bathtub and a great ball pit after the summer fun!
Material: durable vinyl pool, non-toxic and environmentally friendly. Repair patch included which can take care of your pool float and will last a long time.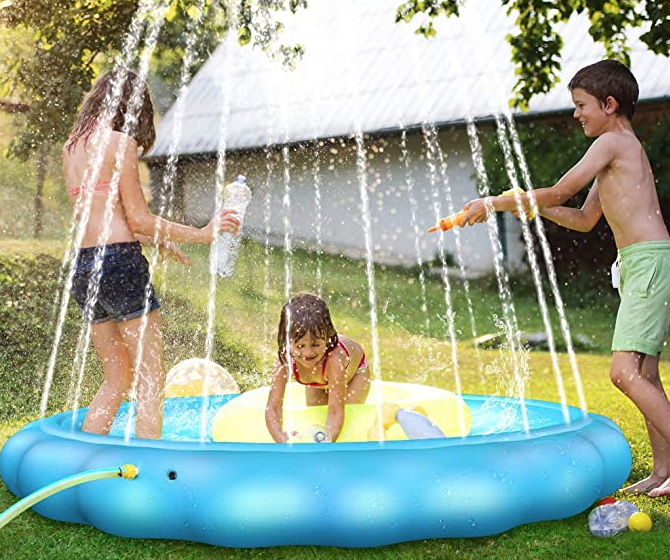 #3 Dillitop Sprinkler for Kids, Splash Pad & Kiddie Pool, just $42.99 + FREE Shipping! This one is super cute!
Family Splash Mat: 68″ Diameter family sized water-filled splash pad, best outside water toy to hit to your summer which bring more endless happiness.The perfect pool for families to enjoy outdoors to cool off in the heat.
Safe Material: Super soft inflatable sprinkler pool, durable high quality splash water play mat is constructed from heavy-duty environmental PVC material. High-frequency welding process to ensure strong seam, prevents burst & rupture during use.
Play and Learn Time: The sprinkler pool creates a water party game in the hot sun. Colorful cartoon animals and letters would help your kids know more animals during play. Perfect for relaxation, party at lawn, garden, swimming pool or beach.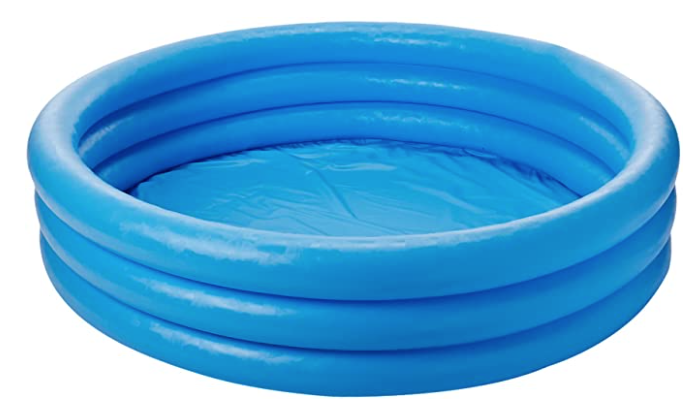 #4 Intex Crystal Blue Inflatable Pool, 45″ x 10″ for $25.00 + FREE Shipping!
The most inexpensive one on the list, but this is Amazon's choice with great reviews!
Escape the summer heat with the Intex Crystal Blue Inflatable Pool, Includes Repair Patch
It's the perfect addition to any backyard,
At 6.5in water depth, it's just the right amount of water for the little ones to cool off in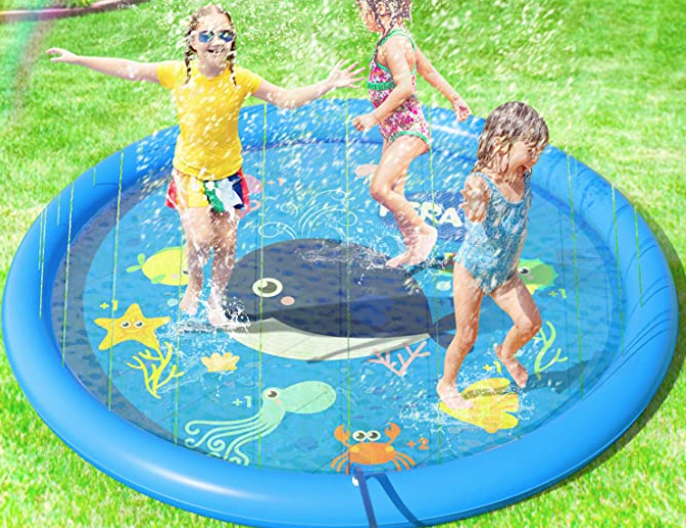 #5 Peradix Sprinkler Splash Mat 68″ Wading Pool for ONLY $29.99 + FREE Shipping + $2.00 Off Coupon!
With this baby splash pad, wading pool and outdoor sprinkler all-in-one, this large 68″ sprinkler toy is suitable for up to 4 people! It looks super fun!