Sweet2Save may earn a small commission via affiliate links in this post.
Looking for a great series for your kids (or even yourself)? With Kindle Unlimited, you've got some great choices! Plus, get your first 2 months of Kindle Unlimited FREE!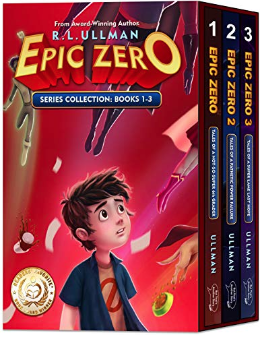 This looks like a fun series for a middle schooler (or incoming middle schooler!) – Epic Zero: Tales of a Not-so-Super 6th Grader, Books 1-3 for FREE with Kindle Unlimited.

Right now, you can also get the entire Harry Potter series on Kindle Unlimited for $0!