Sweet2Save may earn a small commission via affiliate links in this post.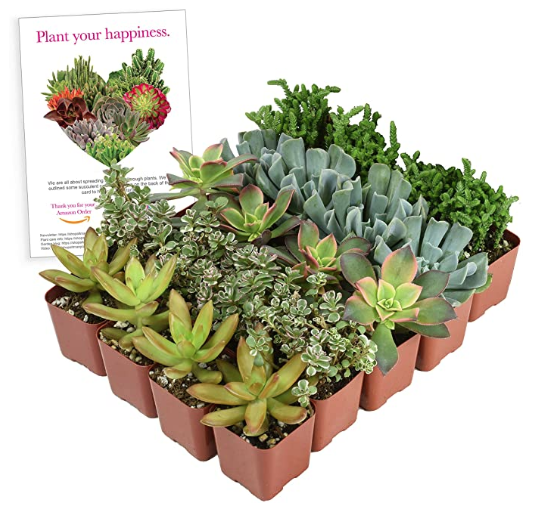 This would make a great Mother's Day gift! You can get this 20 Live Succulent Plant Collection for just $25.59, and this ships FREE with an Amazon Prime subscription! Succulents are easy care plants and low maintenance. This collection of 2″ live plants would be perfect for planting in a beautiful container, or for gifting or displaying individually!
Featuring eye-catching foliage, flowers and forms, these succulents are easy to grow and grow great together in gardens or any container, expressing themselves in charming, vivid ways throughout the year. Perfect to start your succulent collection and enjoy the many different textures, shapes and colors these varieties bring.